Exploring control theory and technology – for the benefit of all
The Department of Automatic Control is one of the departments at the Faculty of Engineering (LTH) at Lund University. Our research is focused on the sustainable and safe operation of technical systems to the benefit of people and the planet. Researchers at our department contribute to a majority of the United Nations' 17 Sustainable Development Goals. We also contribute to the five core research areas defined by LTH, meaning that our research is important in digitalization, industry, the built environment, our climate, and life itself.
We pursue both fundamental research and research on a variety of applications, ranging from those in more traditional technological fields, such as robotics, energy supply, and transportation, to less obvious ones, such as health care, communications, and economics. Automatic control, mathematics, and computer science form the core of all our research.
Together, we produce more than 100 scientific articles, four or five PhD dissertations, and a few dozen Master's theses every year.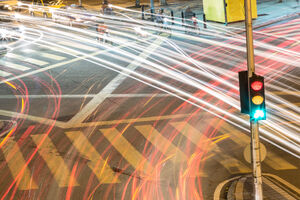 What do traffic networks, wind farms, Facebook and economic markets have in common? They are all large-scale networked systems, which can be analyzed and optimized using automatic control techniques. By developing scalable methods for control and optimization, researchers at the Department of Automatic Control are contributing to solving one of the greatest challenges in modern engineering – the sustainable and safe operation of these large-scale systems.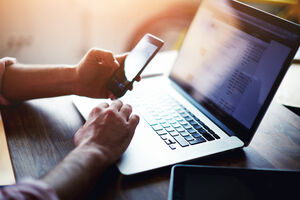 Considering Ericsson's forecast that 29 billion devices will be connected to the Internet in 2022, 18 billion being IoT (Internet of Things) devices, and the emergence of the Industrial IoT and Industry 4.0, researchers in Autonomous Real-Time Systems will be kept very busy. Their vision? To create user-friendly, self-adaptive, resilient, high-performing systems, with low latency and jitter, while being cost-effective.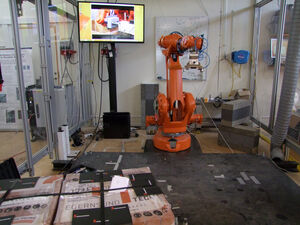 This is an area of application-driven research motivated by the desire to create a more sustainable society. It addresses several of the UN's 17 Sustainable Development Goals, in particular numbers 3, 4, 9, and 12: Good Health and Well-Being, Quality Education, Industry, Innovation and Infrastructure, and Responsible Consumption and Production. It also has an impact on LTH's five core research areas, meaning that this field of research is important in digitalization, industry, the built environment, our climate, and life itself.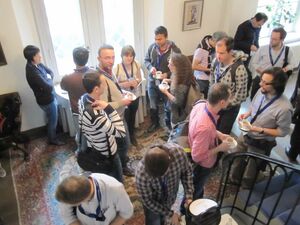 In order to stimulate new directions of research in the international community and to support new innovative collaborations, we regularly invite international guests to visit our department and organize creative workshops. More than 500 researchers, originating from 30 countries on 6 continents, have visited us in the last 10 years.
We have numerous successful collaborations with industry, ranging from those with small university spin-offs to international giants. Apart from giving our researchers the opportunity to exchange and share experiences with those working in industry, it also gives them access to challenging industrial environments and the opportunity to transform research into commercial applications.
We Advocate Openness and Transparency
Open data and transparent methods are important to us. In order to facilitate access to data and code, several of our researchers make their data and code available online. Some examples include:
Jacob Bergstedt's research on the human immune system: github.com/JacobBergstedt,
Martina Maggio's research on dynamic resource capacity issues in cloud computing: https://github.com/cloud-control/,
and the modeling language Modelica, which was first developed at the Department of Automatic Control: https://www.modelica.org/.
Furthermore, our robotics lab is about to become the tenth "open-door lab" at Lund University: www.lth.se/opendoor/, providing both researchers and industry with the opportunity to use our state-of-the-art equipment and facilities, as well as joining our community of technology and engineering professionals.
Our Main Sources of Research Funding