Collaboration & External Engagement
Collaboration – for mutual benefit
We believe that collaboration and external engagement deliver mutual benefit and lead to the creation of leading edge knowledge. Through collaboration, the involved partners get new perspectives on problems and on solutions.
The Department of Automatic Control is involved in outreach activities and external engagement in several different ways. Collaboration with industry and organization takes place on many levels:
Collaboration within education. This includes collaboration in master's thesis projects, guest lectures from industry, course projects in industry, invited company visits, etc.
Collaboration within research. This includes being an industrial partner in a research project, having an adjunct factulty position at the department, hosting industrial PhD students, etc.
The Industry Club at the department is a forum for sharing ideas and knowledge with our industrial partners on a regular basis.
School Visits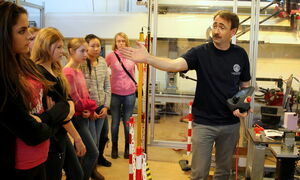 Welcoming school children and high-school students to our department, we regularly participate in the following outreach activities at LTH and in Lund:
We are also contributing to the exhibitions and experiments at Vattenhallen Science Center.
Continuous, Commissioned and Collaborative Education
We regularly arrange courses for industry, both in the form of commissioned and collaborative education. Recent examples include:
Hands-On Machine Learning - An Introduction by Bo Bernhardsson (through LUCE – Lund University Commissioned Education), with participants from Axis.
Control of Industrial Processes by Tore Hägglund (through Gustaf Fagerberg AB), with participants from Boliden, LKAB, SSAB and Billerud.
The department also participates in LTH Science and Innovation Talks with local industry, most recently with TetraPak, AlfaLaval, and Ericsson.
In response to the demand from students outside LTH, we are opening up our introductory control engineering course – Automatic Control, Basic Course (7.5 hp) – as a freestanding course starting in the spring of 2022.
Our professors have written several books that are used by control engineering professionals, e.g.
Public Communication and Standardization Work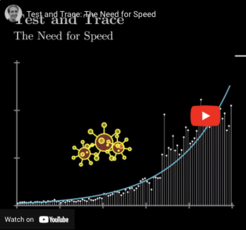 Our researchers are active in the public debate regarding, e.g., the COVID-19 pandemic:
We are active in AI Lund and part of the arranging committee of Nordic AI Powwow.
Our researchers contribute to popular science articles, talks, and videos, e.g.,
We participate in international standardization work on automation and digitalization in ISO.
Innovation
Research at the department has resulted in at least six startup companies being formed. Several projects in the Robotics Lab have been initiated together with Cognibotics, and we have had research projects as well as a large number of master's thesis projects together with Modelon. Both of these very successful companies are founded by former PhDs from the department.
To foster innovation among students and staff at LTH, we are part of the organization and operation of X-Lab – a Makerspace at LTH.
Alumni
The department Alumni (graduated PhD students) provide an important link to industries and universities in Sweden and in the world.